The Academy's Professional Training Program, or FIGHT CLASS, offers cinematic swordplay and hand-to-hand combat training for actors, stunt performers, and anyone interested in learning about movie fights.
​All weapons are provided. Students begin at the basic level, covering safety and the primary techniques of hand to hand combat (slaps, punches, kicks, reactions), rolls and falls, cutlass, broadsword and quarterstaff. Intermediate and advanced students continue mastering and learning more advanced applications for all these weapons as well as moving on to double cutlass, single rapier, rapier and dagger, and smallsword. All students train in learning choreography and quickly bringing fights to the performance level. Students perform for camera regularly and receive feedback from the Swordmasters.
This program is meant for actors and stunt performers who are serious about perfecting their ability to perform fight scenes for the film industry through regular training. No experience is required to enter the professional program, but participation is by invitation only.
Classes and Workshops at ATC Hollywood are only available for adults. Must be 18+ to participate.
Please note that the Academy does not accept any form of certification as evidence of professional ability.
Sword fighting for screen and stage.
Every Tuesday
8 pm – 9:30 pm
Cost: $150 per month
All first-time students must attend a 1-hour introductory session from 7 pm – 8 pm on the first Tuesday of the month.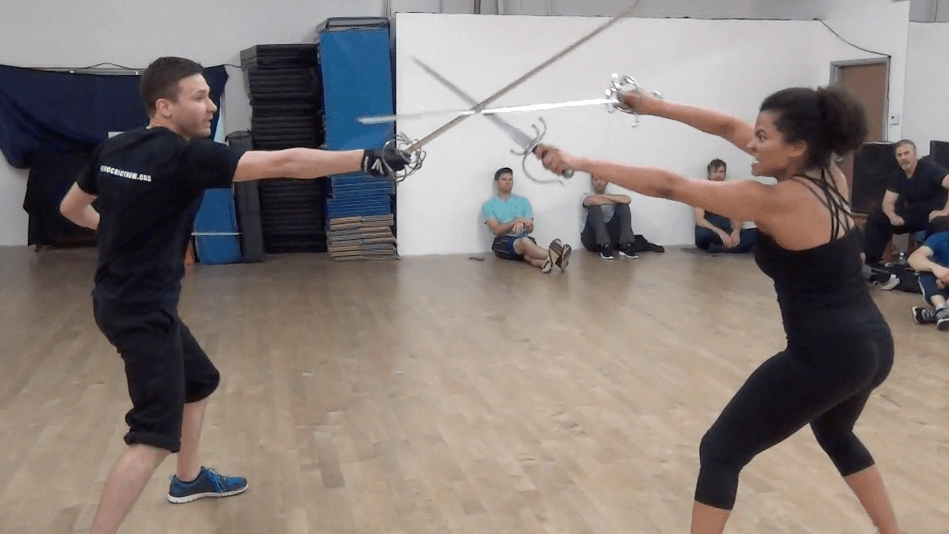 Hand-to-hand combat for screen and stage.
Every Thursday
8 pm – 9:30 pm
Cost: $150 per month
All first-time students must attend a 1-hour introductory session from 7 pm – 8 pm on the first Thursday of the month.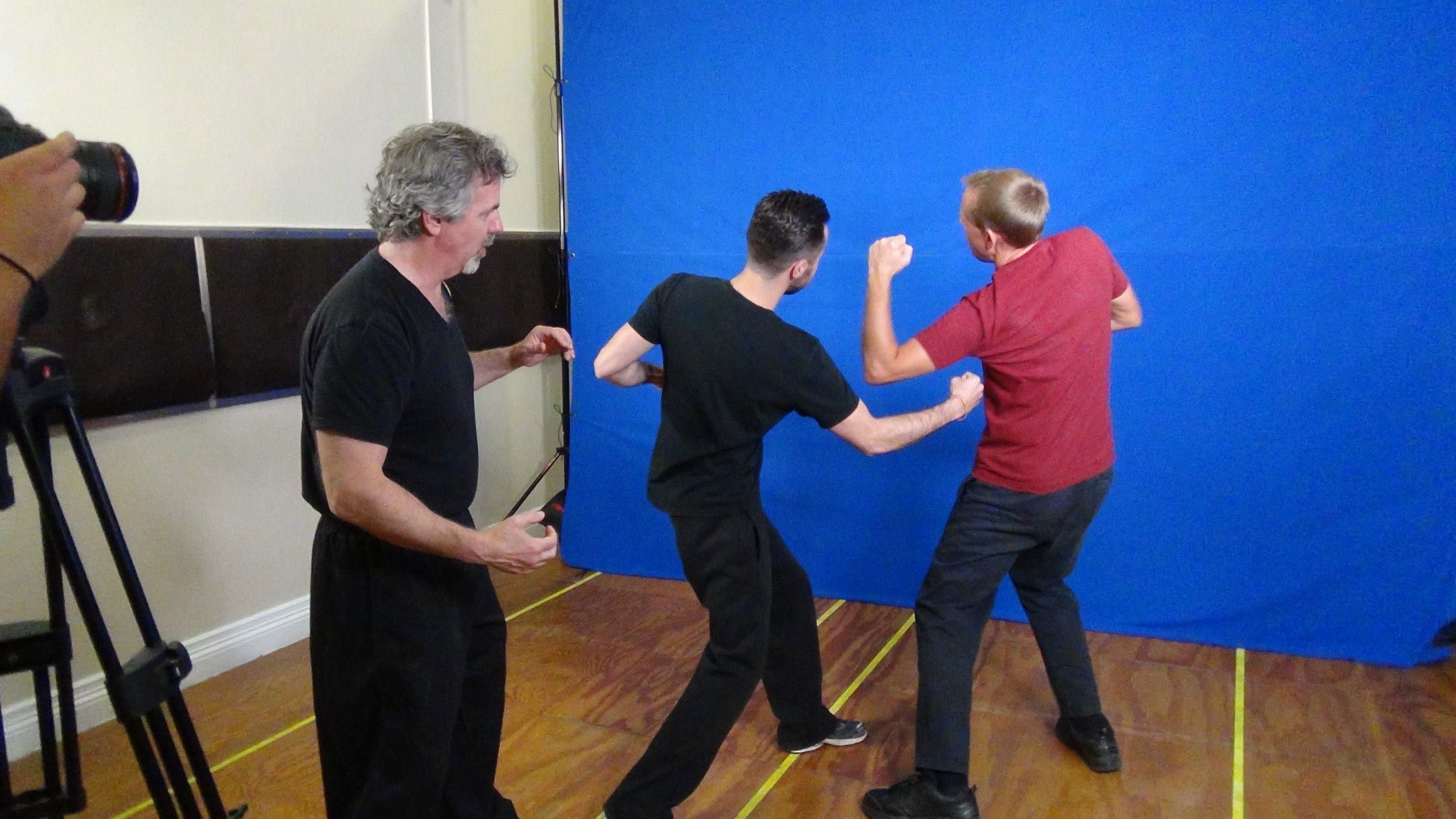 SIGN UP FOR BOTH ONGOING CLASSES FOR $225 PER MONTH


($75 SAVINGS)
Location: ​11486 Hart Street
​North Hollywood, CA 91605
Students must be fully vaccinated for COVID-19. Please inquire for more information on our current safety protocols.
All first-time students are required to participate in a 1-hour introductory session.
Introductory sessions are included in the monthly class fee and are held from 7pm-8pm on the first Tuesday and Thursday of each month.
First-time students enrolled in both ongoing classes must attend an introductory session for each class.
The Academy Swordmasters are always happy to arrange private and semi-private lessons in any discipline the Academy offers.
Please call 818-364-8420 to arrange private lessons. Rates vary.
*All private lessons are currently held outdoors.
ATC Exam Fight Performances & Class Training Videos
The ATC curriculum includes:
Weapons Combat
(Cutlass/Sabre, Broadsword, Rapier & Dagger, Small Sword, Quarter Staff)
Hand to Hand Combat
Throws & Grappling
Rolls & Falls
Knife